Facial Volume Loss
Volume loss can make the face look gaunt, sick and appear older than its true years.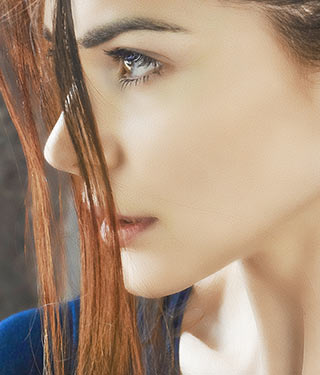 Sunken & Hollow
Our genes dictate where subcutaneous fat is stored which, in many cases can lead to cheeks carrying little to no fat, creating a hollow or sunken look.
Collagen, the protein responsible for keeping skin plump and firm, deteriorates over time, which leads to sagging of the skin, contributing to sunkenness and loss of skin elasticity.
At Meyer Clinic, we have a range of treatments suited to correcting sunken cheeks, including dermal fillers, Silhouette Soft®, and Ultherapy®. These can be used in isolation or combined for longer-lasting results.
Silhouette Soft®
Silhouette Soft® is a minimally-invasive thread lift performed by Dr Annelize Meyer at Meyer Clinic. Providing precise lift and skin tightening using sutures, these special threads counteract the effects of volume loss and skin sagging. It is arguably one of the best treatments for reversing the signs of ageing in people suffering with facial volume loss.
Ultherapy®
For anyone looking for a facelift without surgery Ultherapy® is the perfect treatment. The FDA-approved procedure uses ultrasound technology to stimulate the production of collagen and elastin. As new collagen is produced skin lifts and tightens, redressing volume loss. It's non-invasive, with no downtime, making it a great option for people with busy lives.
Dermal Fillers
Administered by a medically-trained professional dermal fillers such as Juvéderm, and Restylane can create much-needed volume in areas which appear sunken and hollow. This can be used in isolation or in combination with Ultherapy® and Silhouette Soft Lift®. Results at Meyer Clinic are always natural and understated.