Sagging Skin
Sagging skin is a natural side-effect of ageing as the levels of our collagen and elastin dramatically decline.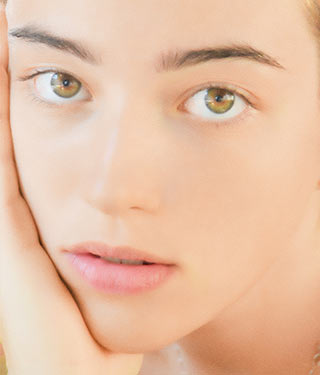 Solutions for Loose Skin
Along with ageing loose skin can also develop as a result of losing weight too quickly, the elasticity of the skin not able to snap back into shape as quickly as the fat loss.
Meyer Clinic offers a number of non-invasive procedures to counter the effects of loose skin including Ultherapy®, dermal fillers, laser therapy and advice on healthy eating from our celebrity-endorsed Nutritional Therapist, Dominique Ludwig.
Our medically-led team will be able to advise on the best course of treatment suited to each individual.
Sublime by Elos
This non-invasive skin tightening treatment works by combining laser with radio frequency to gently stimulate the production of collagen and elastin – fibres that support the structure of the skin. The new collagen and elastin leads to improved skin elasticity and firmness.
Ultherapy®
Ultherapy® is the leading non-invasive skin tightening treatment. Using ultrasound technology to stimulate collagen production, Ultherapy® is a safe and effective way to tighten, firm and lift skin. It involves no surgery, no needles, no downtime. Although there is an immediate lift after treatment the best results are seen between three and six months.
CoolSculpting®
Whether you're looking to enhance your body shape, get rid of stubborn fat, or just look and feel comfortable in your clothes again, CoolSculpting® could be the answer. It works by freezing fat cells which once destroyed pass naturally through the body's waste system. Meyer Clinic is one of the few clinics in the UK to offer DualSculpting. This allows us to reduce treatment time by working on multiple body areas at the same time.