Acne
Acne can occur at any age and forms when hair follicles become plugged with oil and dead skin cells.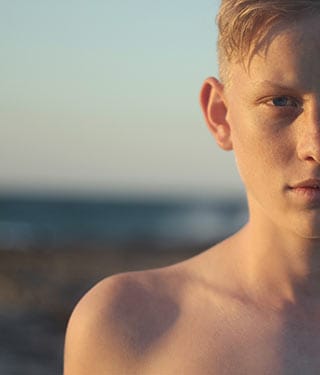 What are the Effects of Acne?
Acne lesions are most common on the face, but they can also occur on the neck, chest, back, shoulders, scalp, and upper arms and legs.
Depending on its severity, acne can not only scar the skin but also cause emotional distress.
With today's advances in skin care there are a number of effective treatments, including micro-needling therapy, skin peels and laser skin rejuvenation.
The earlier you start with these, the lower the risk of developing scarring.
Dermapen®
Dermapen® is the world's leading micro-needling device. Only available at medical-led clinics, Dermapen® is a minimally-invasive procedure that works by stimulating collagen production. This acne treatment offers a safe and effective way to reduce the appearance of acne and acne scarring.
Hormone Balance Check
Hormones can wreak havoc on the skin especially during certain periods of one's life namely puberty, pregnancy and the menopause. A hormone balance check with one of our doctors can determine which hormones are out of sync thus enabling a bespoke course of treatment to be designed.
Blue Peel Radiance
This gold-standard skin peel from Obagi Medical penetrates deep into the skin's layers to unclog pores while at the time scudding the surface to eliminate blackheads and spots. The peel's contents remain in the pores, working to keep them clean, which is perfect for improving acne-prone skin.