Silhouette Soft® Thread
A new concept in facial rejuvenation Silhouette Soft® restores the 'triangle of youth' without surgery.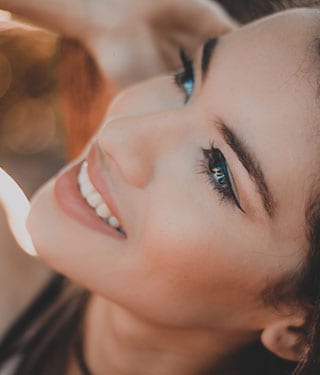 Innovative Technology
Silhouette Soft® is an innovative treatment which lifts and regenerates facial skin to give gradual and natural results. It is a 30 minute procedure that results in a refined, lifted and natural appearance
This unique procedure is carried out under local anaesthetic and as such can only be delivered by an experience medical practitioner. The treatment uses absorbable sutures, similar to dissolvable stitches in surgery with minuscule, re-absorbable cones that hold the suture in place. The suture thread is made of poly-L-actic (PLLA) and is gently drawn through the skin with a fine needle. It is absorbed by the body over time, leaving no scars.
Lifted & Refined Skin
Results of Silhouette Soft® are immediate. Skin is lifted and refined. The treatment also has a regenerative effect over the next 18 months as the suture is absorbed by the skin, stimulating the body to produce collagen. This continues to redefine facial features while maintaining volume.
Dr Meyer is highly skilled in Silhouette Soft®, having been one of the first medical practitioners to train in and offer the procedure in the UK.
A youthful face is made up of three attributes: high cheekbones, full cheeks and a well-defined jawline. These unique features are often referred to as the "triangle of youth". As we age, cheekbones lose structure, cheeks become hollow and the jawline sags turning the "triangle of youth" into "the pyramid of age".
In the experienced hands of Dr Meyer and her team, the signs of ageing can be minimised and the triangle of youth can be restored in a natural and flattering way. During consultation, Dr Meyer will throughly analyse your face to ensure we are treating each point of the "triangle" with the best suited treatments to correct and restore your individual conditions.
Meyer Clinic is renowned for its multi-dimensional approach to enhancing and restoring the triangle of youth. We may recommend anti-wrinkle injections to treat muscle imbalance; dermal fillers for volume and structure loss, and Ultherapy®, Skin Rejuvenation, Silhouette Soft® for improved elasticity. These can be offered as individual solutions, or as part of a customised and bespoke treatment plan.