Knee Fat
For some people, fat knees can mean never wearing swimsuits, shorts or a skirt above the knees.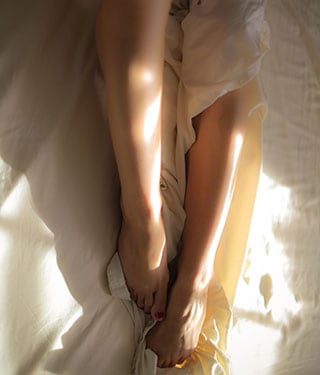 How to Shift Knee Fat
The accumulation of fat in the knee area can be due to changes in hormones, especially during pregnancy and menopause.
As well as being visually upsetting for sufferers, chubby knees put a person at higher risk of knee injury; with the fat accumulating around the joints putting undue stress on them.
Knee fat is difficult to shift through diet and exercise alone. At Meyer Clinic, we recommend CoolSculpting® to spot reduce fat around the knees.
If knee fat is as a result of hormone changes, we would also advise booking in a consultation with one of our medical practitioners who can talk through the various treatment options available to redress any imbalances.
Coolsculpting®
The CoolMini applicator from CoolSculpting® is ideal to treat problem areas such as knee flab. It is the only FDA-approved non-surgical fat-freezing treatment. No surgery, no needles and no downtime make it an ideal procedure for anyone with a hectic schedule.
Hormone Testing
If you are looking to address symptoms associated with hormone imbalances, we recommend booking in for a consultation with our hormone specialist, Dr Meyer. There are a number of treatment options for symptoms of hormone imbalances across all age groups for both men and women. Dr Meyer's patients receive a personalised treatment and medication plan to steer them towards better health.
Nutrition
Following a healthy eating plan can help with fat reduction around the knees and may even help prevent or relieve pain in this area. Our celebrity-endorsed Nutritional Therapist, Dominique Ludwig works with individuals to create bespoke healthy eating plans that not only fit into their lifestyles but also achieve quick and sustainable results.