Anti-Wrinkle Injections
Smooth, youthful-looking skin isn't the preserve of the young.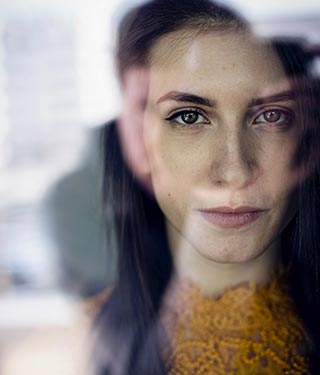 How Anti-Wrinkle Injections Works
Muscle relaxing injections such as Botox® and Bocouture relax the movements of muscles and reduce the appearance of fine lines and wrinkles, making the treatment a wonderful way of staving off the ravages of time.
Treatments can target many problem areas such as crow's feet, frowns, forehead lines, cheek and lip lines, and neck bands.
At Meyer Clinic, we tailor treatment to suit the individual, taking note of factors such as facial symmetry, muscle structure and skin type. Under the direction of Dr Meyer, our approach is for patients to look natural and refreshed, not frozen or startled.
Muscle relaxing injections have a lifting effect, opening up the face and smoothing the skin as wrinkles become less prominent. The effects of the treatment last between three and six months. We recommend having treatment every three to nine months to maintain and enhance results.
At Meyer Clinic, we specialise in combining muscle relaxing injections with other aesthetic treatments such as dermal fillers and Ultherapy®. We also treat a number of medical conditions with Botox® such as hyperhidrosis and migraines, all of which can be discussed in consultation.
Due to its nerve-blocking effects, muscle-relaxing injections such as Botox® are an effective treatment for people who suffer with migraines. Research has shown that Botox® relaxes muscles around the head thereby reducing blood pressure within the brain while also reducing the nerves' ability to send pain signals during a migraine. If you suffer with migraines, book in for a consultation with Dr Meyer who can advise if Botox® is a suitable option.
Botulinum toxin which is frequently referred to by the brand name Botox® is FDA-approved for treating hyperhidrosis, commonly known as excessive sweating. It is an effective treatment for anyone who suffers with sweating. At Meyer Clinic, we treat many patients who suffer with hyperhidrosis. Treatment is recommended every three to six months for longer-lasting results.
Muscle-relaxing injections can help reduce chronic neck pain when used in combination with physical therapy. Research suggest that using Botox® to relax the muscle before therapy maximises the potential for rehabilitation and repair of damaged muscle tissue, strengthening of weakened muscles caused by spasms, and relieving pain. If you are suffering with neck pain or muscle stiffness and spasms, a consultation with one of our medical team can advise if this is a suitable option.