Stress
Stress is often related to feeling like you're losing control with no obvious cause.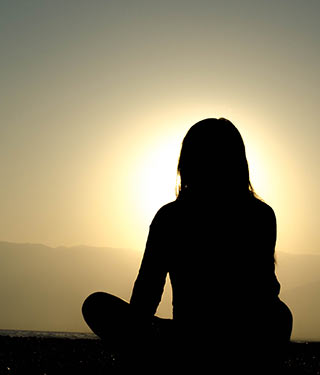 Burn Out
Stress can be triggered by a number of factors from drinking too much coffee, following a poor diet, consuming too much sugar and ongoing health problems, to allergies, overworking, not taking enough exercise and poor sleep patterns. Add a life changing event, like family death or divorce to this, and a person may well end up feeling incapable of coping, feeling burnt out.
The Signs & Symptoms of Stress
Signs of stress include a constant feeling of lethargy; a person waking up tired, a craving for sweets, getting fatigued in the afternoon, then feeling awake at night and unable to sleep. The cycle continues, resulting in sufferers unable to think or function properly.
If some people are stressed enough, they can develop high blood pressure, heart problems, migraine, pain conditions and even rashes and peptic ulcers. Chronic severe stress and acute stress can contribute to conditions like chronic fatigue syndrome and fibromyalgia.
High levels of stress can also cause low mood or depression. Depression interferes with quality of life. Depression is commonly caused by hormone imbalance, serotonin deficiency, menopause, long-term stress, low DHEA, underactive thyroid, food and chemical sensitivities, heavy metal contamination.
How to Treat Stress
Making changes to lifestyle can help with the treatment of stress. Nutritional support for stress includes high dose Omega 3, Vitamin C, Vitamin D, Zinc, B vitamins and supplemental probiotics. While mediative pursuits such as yoga, walking and daily mediation can improve mood and wellbeing. A plan of how to tackle stress and its harmful effects can be discussed with your Meyer Clinic GP.
DUTCH Testing
If you have stress issues, we may recommend Dried Urine Testing for Comprehensive Hormones (DUTCH). This gold-standard test checks your adrenal hormones and their rhythms which gives specific information to inform the best course of treatment. Results will be unique to you, so our team can tailor a bespoke health plan which may involve lifestyle adjustments, the use of supplements, and low-dose bio-identical hormones.
Nutritional Therapy
Following a healthy eating plan can have a positive impact on stress and its related symptoms. Although no single food group provides the answer, a healthy diet may help as part of an overall treatment plan. If you are suffering with stress our Nutritional Therapist Dominique Ludwig can work with you as part of your journey towards improved wellbeing.
Private Consultation
Sometimes it's good to talk and have someone simply listen to your concerns. At Meyer Clinic, our consultations are an opportunity for you to have protected time, with a professional. We work in partnership with our patients, working together towards the goal of improved health and wellbeing. If you are experiencing symptoms of stress don't suffer in silence.