Marionette Lines
Marionette lines form as facial volume begins to deplete and deeper creases begin to form below the mouth.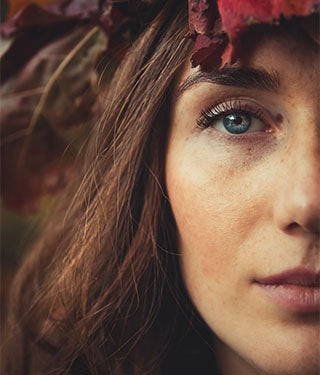 What are Marionette Lines?
Marionette lines are creases or folds that run vertically from the corners of the mouth down to the chin. The lines are a common result of the natural ageing process and form as facial volume begins to deplete and deeper creases begin to form below the mouth.
They can have a negative impact on the face because they create a shadow between the chin and cheek creating the look of a drooping jowl. Plus, they make it appear as if a person is frowning or scowling even when they are happy.
Meyer Clinic offers a number of treatments and procedures to restore the volume and elasticity of the skin and reduce signs of ageing such as fine lines around the mouth area or deeper marionette folds.
Dermal Fillers
For deep marionette lines dermal fillers made from hyaluronic acid (HA) can give lift and volume, smoothing out deep folds and restoring a youthful appearance to the surface of the skin. Dr Annelize Meyer works with Juvéderm, Radiesse and Restylane to treat this area, consulting with patients to determine the most effective filler for their particular need.
Ultherapy®
The A-listers' go-to treatment, Ultherapy® is a great option when reversing the signs of ageing; it is especially effective on marionette lines and nasal labia folds. Using targeted ultrasound technology, Ultherapy® stimulates the production of new collagen and elastin. This results in smoother, plumper and firmer skin. Lines, creases and folds are visibly decreased.
Sublime by Elos
Suitable for fine lines that run down from the mouth to the chin, Sublime by Elos works by combining radio frequency with laser. This gentle, non-invasive treatment stimulates elastin and collagen production, to contour and tighten the skin. Contact us to find out more or book an appointment through our simple online booking system.