Renew Reset Recharge
A unique lifestyle and nutrition programme to fit your individual requirements.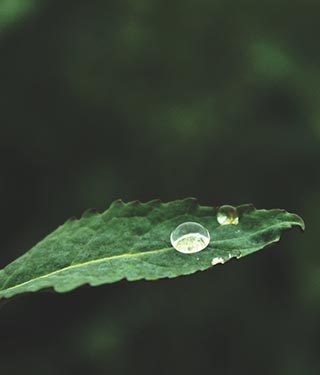 Lifestyle Programme
Renew Reset Recharge is a unique nutrition and lifestyle programme designed by our Nutritional Therapist Dominique Ludwig that helps you find your balance, lose weight and feel healthier, happier and more in control of your diet.
Renew Rest Recharge is a completely different approach that taps into the unique way we are designed to eat. It has been created to help you feel amazing, balanced, energised, rejuvenated and refreshed. Weight loss works best when we are well nourished and not hungry and this programme makes weight loss easy and maintaining weight simple.
Who is Renew Reset Recharge suitable for?
You might choose the Renew Reset Recharge Programme for a general health MOT or for a number of health reasons. You may wish to try the Renew Reset Recharge Programme for one or more of the following:
To help you lose weight (body fat) sustainably and permanently
To help improve your overall well-being and press the RESET button on your health
To help you manage a hormone related health condition
To help you manage insulin resistance or type 2 diabetes naturally
To put an end to unhealthy eating patterns
To help improve your digestion
Programme Appointments
Renew Reset Recharge consists of six appointments with Dominique spread over 10 weeks. At each appointment you will receive detailed handouts on different nutrition themes that complement your programme; recipe ideas, bespoke meal planners and Body Composition Analysis.
Over time our body and gut microbes can also become out of balance. This can mean that we may be less good at burning body fat or keeping our hormones and neurotransmitters in balance or we may suffer with poor digestion or an overactive immune system. The good news is that when we start eating a microbe friendly diet, the microbes in our guts have been shown to change and evolve. This could mean less bloating, less wind and improved digestion.
Months or years eating a standard Western diet, stress, too much alcohol, caffeine, sugar, salt or refined carbohydrates can upset our natural balance of hormones, digestion, neurotransmitters and even our immune system. Eating a diet rich in fibre and plants, medium protein, healthy fats and wholegrains can help to re-establish balance and stability in our blood sugar balance and energy control as well as blood sugar balance.
Eating in a way that supports the body's natural energy metabolism can help to increase energy levels. This can boost lean muscle and help us lose body fat. Eating the right foods stops us feeling hungry and reduces the need to snack. By retraining the body to search for and burn its own body fat for energy between meals, we can regulate our energy levels throughout the day and leaves us energised, sleeping well and feeling full of vitality.