Décolletage
Many people focus on easing the signs of ageing on their face, forgetting their neck is equally visible.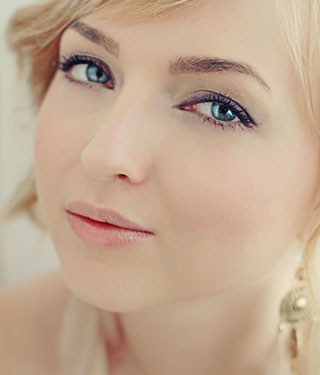 Signs of ageing
No matter how much a person looks after their face and figure, the area of the neck arguably shows the signs of ageing the most.
In recent years, with advances in aesthetic procedure there are a number of treatment options to tighten and redefine the neck and jaw line to regain a youthful neckline.
At Meyer Clinic, we find our most desired results are achieved through combining different treatments; these can include anti-wrinkle injections, thread lifting and Ultherapy®. Each individual is assessed, their age, lifestyle and skin type taken into consideration, and a bespoke treatment plan is formulated.
Ultherapy®
At Meyer Clinic, we find one of the best treatments for improving a wrinkly, sagging neck is Ultherapy®. Using targeted ultrasound energy, Ultherapy® stimulates new collagen growth deep within the skin. As new collagen is produced, loose skin is lifted and tightened. This results in a younger, rejuvenated appearance that continues to improve for three to six months following the procedure.
Profhilo®
Bio-remodelling is an innovative approach to anti-ageing which counteracts skin laxity of the face and traditionally difficult to treat areas such as the neck décolletage, and hands. Profhilo® contains one of the highest concentrations of hyaluronic acid (HA) which when injected acts as a natural moisture boost under the skin, resulting in plumper, firmer skin after around eight weeks.
Dermal Fillers
Dermal fillers such as Radiesse, Juvéderm, Belotero and Restylane can be used to treat moderate to severe folds and lines on the neck area. Administered by an expert such as Dr Annelize Meyer these injectables are especially good for treating horizontal lines and bands in the neck area.