Mesotherapy
Transform skin from lacklustre and dull to bright and dewy, with an infusion of bespoke nutrients.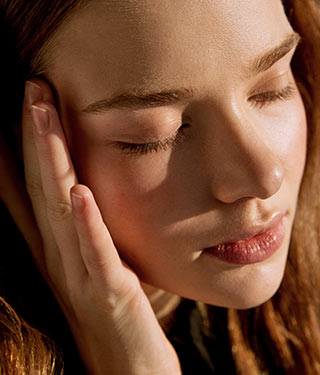 How Does Mesotherapy Work?
Environmental factors, the demands of busy lives, hormones and ageing can all have detrimental effects on our skin – whatever our age. Mesotherapy is a minimally invasive procedure designed to improve lacklustre and tired-looking skin by stimulating collagen and elastin production.
Carried out by Dr Meyer, the treatment uses a series of superfine injections of vitamins, minerals and amino acids cocktails which are specially created for the individual and delivered into the mesodermal layer of the skin. This bespoke infusion can contain up to 50 nutrient-rich ingredients nourishes and rejuvenates the skin while also stimulating the production of collagen and elastin, both essential for skin's natural elasticity.
The Benefits of Mesotherapy
Mesotherapy can not only improve dull, tired-looking skin and reduce the appearance of superficial wrinkles but can also help to improve sluggish blood circulation, aiding the body to flush out ageing toxins.
Patients can start anti-ageing Mesotherapy treatments as early as their mid-twenties to prevent wrinkles from forming.
The treatment can also be used to improve the appearance of cellulite, address pigmentation problems, treat acne scarring,  and be combined to enhance the effects of other aesthetic treatments such as anti-wrinkle injections, dermal fillers, Ultherapy® and CoolSculpting®.
Mesotherapy is one of the leading treatments in reducing the appearance of cellulite. A tailored cocktail of nutrients is injected directly into the areas of cellulite. The formula prevents cells from storing fat by increasing local metabolic rate, and this in turn breaks down existing fat cells. Alongside this, the formula works to stimulate the production of collagen and elastin to even and smooth. The result: A dramatic reduction in cellulite in the most natural way. No surgery, no downtime.
At Meyer Clinic, we use bespoke mesotherapy blends as one of the many treatment options for acne scarring. Mesotherapy can be injected in areas affected by acne scarring used to fade acne marks and scars over time, particularly if the skin surface is pitted. The special infusion contains hyaluronic acid (HA) which helps to create volume in the skin, while other antioxidants and amino acids have an anti-inflammatory effect that encourages healing.
Bespoke mesotherapy blends can target a wide rage of skin issues, including pigmentation. At Meyer Clinic, we treat patients using a formula rich in ingredients that help to reduce unwanted pigmentation by controlling the rate of pigment production by the melanocyte in the skin. This can be an effective treatment for certain forms of sunspots and melasma. All our treatments form part of a journey that we walk along with you towards improved health and wellbeing.